Tips to Find Reliable Asset Protection, Probate, Living Trust Attorney in Orange County, CA
A living trust is an estate planning document having a set of instructions concerning your assets posts your death. In many ways, a living trust is preferable compared to a will because it helps avoid the unnecessary time and expenditure, particularly if you live in California. Hence, you want your trust to be properly set up as, if not then, it will not function properly. To ensure that, a reliable probate or living trust attorney can help in many ways.
Living trust and probate is something most individuals reaching 50 years of age want to sort out before they die. Probate proceedings can get tiresome and involve heaps of complications. And to avoid all this, most look to create a living trust.
Only to ensure that the probate intricacies are taken care of properly and the living trust processing is smooth, living trust/ probate attorney are appointed.
So, if you are looking for a reliable one, here are some details which you need to keep in mind.
2 Basics of a Reliable Attorney:
You have to be careful and also a little bit skeptical when searching for one who will help you ready your living trust.
– The rule of thumb is looking for living trust/ probate attorney in Orange County who has experience, specifically about living trusts.
– Along with that, you need to find an attorney whom you do not feel uncomfortable with in sharing your personal and financial information.
Locating a reliable living trust attorney in Orange County:
• Checking in Google, Yelp, Avvo-
One simple way of finding out your living trust attorney in Orange County is on Google, Yelp, Avvo, and the online directories.
You will come across more than 1000 names each with their ratings, reviews, and a list of clients.
• Certification programs-
You can also use Orange County Bar Association having certification programs for living trust attorney/probate attorney.
Though requirements may differ, generally you will find lawyers devoting a specific number of hours for their education courses. So if you do a proper scan using a bit of common sense, you will find an appropriate living trust advocate.
• Seminars-
It is a fact that there is a high demand for a living trust attorney in Orange County. For that reason, some lawyers conduct seminars free of cost.
They also stay back after those seminars and communicate with attendants for answering questions and scheduling appointments. Some even offer free consultations.
So, this is also one and the mode of locating out a trust-worthy living trust attorney in Orange County.
• Word of mouth-
In addition to all these methods, there is also that ever reliable word of mouth from your family, neighbor or close friends. These are people whom you trust greatly and hence on asking them, you can surely get some countable references.
On finding one- next step is thorough evaluation:
These methods will aid you in finding a list of quality living trust attorney in Orange County; it's time to narrow down your index. Start by calling off each of them. You can tell a lot just by the way an attorney speaks. So, to know that just keep the conversation short.
Some questions to ask:
– Start off with his amount of experience in handling living trusts. Also, ask what the proportion of his practice dedicated to living trusts is.
– The number of living trusts he/she has been successful in settling.
– Convey that you want to avoid probate after your death and provide guardianship if incapacitated. (There are some lawyers whom you will find trying to get you out of a living trust. If such a situation arises, simply ask the reason. And if the reason does not prove satisfactory, omit them from your list.)
– Ask about their charges and also try and find out any hidden charges.
– Give them an estimated value of your estate properly and ask if he/she can give you a ballpark on similar estate areas.
– Ask your attorney to send in a biography. (Most will agree)
– Also, enquire if they offer some free consultations. Most living trust attorneys in Orange County, CA do for 15-20 minutes. (But even if they don't and you find their profile to be impressive and useful for your estate, it's worth spending some cash for the meet.)
Set up a personal interview:
As the shortlisting is done, set up personal meetings with names at the top of your list. Usually these last for no more than 20 minutes or so. Some crucial things which you should put down include –
• The price estimate and the necessary documents needed within the costing.
• Next check the amount of help they will provide you in the case of title changes and designations of beneficiaries. Also if you do run into some legal bottlenecks, will the attorney make calls on your behalf!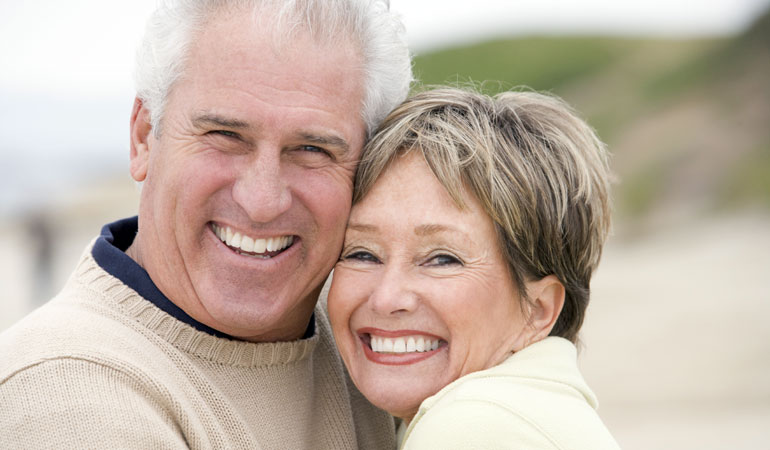 • Feel free to ask whether the attorney has any issue if you go in for a second opinion/recommendation with a different advocate. (Those who are confident with their work will usually not mind.)
• Confirm if they will update you in the case of some legal changes which potentially might hamper your living trust.
• And lastly, ask for a sample of the documentation and also check if it is easy to follow and well arranged with its additional necessary docs. Along with that, enquire about their asset protection planning.
Going with common sense, it is wise to still get a second opinion with another living trust/ probate attorney in Orange County. But if you feel good about the lawyer and the meeting, then simply trust your gut and stick with him/her.
Also, safeguard your assets while creating your living trust:
It proves to be a smart move also to protect your valuable business entities and assets. The whole point of it all is to ensure that you are not legally responsible to any creditor. In such cases, taking help from a reliable asset protection attorney Orange County proves fruitful.
There are certain situations which you cannot avoid irrespective of your efforts. This is more so in case your profession involves a great degree of liability. Being a doctor, landlord or a real estate investor does involve some legal repercussions, and you never know when you could be slammed with a lawsuit.
To ignore such legal headaches, you should hire a reliable asset protection attorney in Orange County to back you up.
For selecting a reliable asset protection attorney in Orange County, you can refer to the procedure above. Along with that, you should also conduct a background check on the attorney you want to go with. Check for the firm they work for and inquire about their legal certifications.
The last thing you want to avoid for your valuable assets and business entities is to hand it over to an advocate who chooses underhand means to get the work done.
An abode of distinguished advocates:
So, after going through all the details and requirements, if you want a head-start, you can get in touch with Mike Walsh law firm. They have an elite list of distinguished advocates possessing years of know-hows about probates, asset protection and also living trust attorney in Orange County. Their experience speaks through the positive testimonials of their numerous clients. Just get in touch with them, and they will surely come to your rescue, whatever may be your requirement.